Winner: The Chicago Bulls
The bulls are now up 2-0 over the defending champion Heat. I am somewhat happy with thi, but not satisfied. As the TNT announcers seemed to repeat over and over, the Bulls were up 2-0 on the Wizards two years ago, and ended up leaving the remaining 4 games to lose the series. That hurt real bad. I think that was one of my first anxiety attacks. That was a sad series. Luol Deng is playing his best right now, and basically brought back the Bulls by himself in the 4th quarter of game 2. If they can get at least one game in Miami, I'd be happy, if they get both, I'd be REAL happy!


Loser: Melissa R.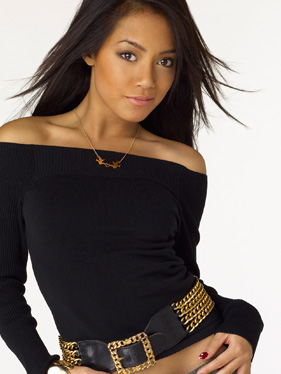 I'll admit it, Jaz and I have been following The search for the next Pussycat Doll. The girl we were rooting for the whole time, an 18 year old Filipino girl named Melissa R. was not chosen to be the next Pussycat Doll. We were pretty pissed when they announced the other girl "Asia" to win the whole thing, but I guess it's okay because Melissa R. is a much better lead singer than one of the 6 backup dancers/singers of the Pussycat Dolls. So I guess that's ok. Hopefully we will hear lot more from Melissa and a lot less from Asia.